09/11/10
Comments:
I ordered some stuff from Recovery Emporium and I got an advertisement for your mag.  I am somewhat interested so I come to your website. I'm not impressed by your website... But I'm still somewhat interested in the mag. I'm NOT going to shell out 30 clams for a mag. that I haven't seen.... is there a way I can get a single issue?
P.S. why don't you have any contact info?
---
06/28/10
Comments:
Hello family, When I first ran across this magazine i already had about three years clean. I had went back to my treatment center to do some service and while waiting picked up the magazine of the table and began to read. I wuz truely amazed at the information given and shared for the recovery addict. I thought that the addict who may still be suffering or not had a great thing if they got thier hands on one of these magazines. I became intrigued by the story about Joy and the motivation behind the magazine. The great thing about recovery is that we share a common bond rather or not we know each other in the physical sense, its spiritual. I had tears or empathy and joy well up at the same time. I love the fact that i have family all over the world no matter where i go I have the opportunity to share and care the NA WAY. I am grounded in several fellowships AA/NA and CA. I am grateful for my Higher Power presenting this fellowship to me at 21, it has given me a life.THX from Miami
---
06/25/10





Comments:


LOVE the magazine!!! I've been clean & sober since 7/23/05 via family intervention. Now I am blessed to work in Recovery as support staff/intake @ Recovery Centers of King County in Seattle!

My only request for the magazine would be to have a way to email articles to friends/family/co workers directly from your site. And/or post the articles on Facebook we want to share directly from your site. This is a great discovery and I want to spread the word
!

---
06/25/10
Comments:
Great pertinent articles from the experienced and the professional. I've been in recovery 10 years but never get tired of learning whats new and helping others. Your magazine cover art is fantastic. Keep up the good work. I've forwarded your site to many friends and professionals in the field.
---
06/20/10





Comments:


Hello Charlie and thank you for having this here! Please add me to your email list!




---19 years sober in LA
---
06/18/10





Comments:


Hello all,
We are very appreciative of all of the comments from people everywhere who Journey seems to have touched.
Please keep this guest book limited to telling us who you are, where you're from, what you like or what you don't like about It's all in the Journey and any suggestions on how we can make it better.
Please DO NOT use this Guest Book as a means to promote items that you are selling.
If it's free, if it's informative, if it's something that can help another still suffering; we'd love to hear about it.
If it's for sale; please DO NOT place it here. This is not a classifieds and it will be removed.
Again, thank you all for your words of encouragement.
YOU help make us what we are.
Charlie G.
PS - If you read Journey here on the website because your clubhouse is not receiving it; send us a note to: info@itsallinthejourney.com and we'll add your clubhouse to our mailing list - it's free.
peace

---
06/18/10





Comments:


How refreshing it is to find this website and to see the freedom which viewers are allowed in your guest book. I'm all for it. I am also stressing that the "journey" begins at the beginning. And the beginning is where A.A. really started. This means learning the Christian organizations like the rescue missions, YMCA, Salvation Army, and Young People's Christian Endeavor Society that were successfully practicing the Christian principles of recovery at the time A.A.'s two founders were receiving a Christian upbringing in the State of Vermont. The ideas were translated almost directly into the early A.A. Christian Fellowship founded in Akron in 1935. And they rested on the role that God, His Son Jesus Christ, and the Bible played in the recovery movement. And can play today. For a real start-up, brief, and revealing account of the foundations, development, and changes in the early recovery movement, be sure to look into and obtain the new class--"Introductory Foundations for Christian Recovery." It is described and available on the website:
www.dickb.com/IFCR-Class.com.

---
06/12/10
Comments:
I have been in recovery for almost 17 months. I recently took a job in a drug and alcohol rehab center and saw your magazine for the first time. I then read Volumes 15 through 21 cover to cover. I then googled your story which then I forwarded on to friends that I knew would benefit from your story as much as I had. I then started blogging on an addiction survivor website spreading word of your publication as well. Thank you again for giving us all HOPE! You are a huge inspiration to me and I can not express enough thanks of how you have touched me and kept me sober again today. Thanks Charlie G
-Julie
---
06/06/10
Comments:
My name is TinaMarie and I'm an addict. I first ran into your magazine at an Alano Club in Roseville, Ca. in May of this year. I enjoyed the stories and the information your magazine provided. The Alano Club stated they received them for free and I want to know how can Unity Hall and Healthy Partnerships in Fairfield can receive them as well. Please respond to email provided. I hope to subscribe in the future, I am financially unable at this time.
---
05/23/10





Comments:


Please let me applaud the presentation on your website and the objective of bringing all resources to bear on recovery today. I was delighted also to see Monty M. of Take12Radio.com join in the applause. We have a program on his station each Tuesday.

May I urge your viewers to get on board with our new 4 DVD class and guides (Introductory Foundations for Christian Recovery). This is the culmination of 20 years of research designed to unearth, report, and widely encourage the use of early A.A.'s origins, founding, Original program, and successes today. It is not be accident that the discussion of the 12 Steps concludes with the abc's. There is room for all today. And there is room and need for much more accurate, useful, simple details about how A.A. and the recovery movement really began.

We have published 39 titles and more than 400 articles through the years. And now we keep things updated on Facebook, Twitter, blogs, audios, and our main website www.dickb.com.

Call Dick B. at 808 874 4876 of email dickb@dickb.com.

---
05/21/10





Comments:


Thank you ALL for your love & support of It's all in the Journey!
If any clubhouse isn't receiving Journey; just send me the info & we'll add you to our mailing list - it's free.
If you receive it, but need more; just let me know & we'll send more. We're up to 21,000 copies a month now!

I would ask one favor - Journey is supported by our advertisers. Call them & tell them you saw them in Journey - and thank them for supporting us! Easy enough, right?

And don't forget to submit YOUR stories & poems to Click N Pick (under our logo on the homepage) - we pick a story or article, and the poems for Prose's Posse from there each month.

A new update - we have addiction pioneer Terry Gorski doing a blog for us here on the website; well, Dr. Kim Dennis who writes the eating disorder column 'Food Fight!' in Journey is going to be writing her own blog here also! It should be up in a few weeks!

Again, thank you for all your support - you're helping to keep my daughter's memory alive! (For those that don't know; that's my daughter Joy, sitting in the 'O' of JOURNEY on every cover.
peace
Charlie G.

---
05/21/10





Comments:


Hi!!! I want to tell you for a while how much I appreciate your magazine, from cover to cover.

I am now the manager at the A.C.C.E., Alano Club County East, and we really appreciate your magazine. I love the fact that the articles are discussed and people come and ask when will the next issue come in. I do let them know they can prescribe to the magazine........anyways I thank you.

Love, love, love this magazine.

PEACE


---
05/20/10





Comments:


Charlie;

I can't tell you how quick and penetrating your shares are. My favorite part of the magazine is your letter (from the editor).

Just picked up issue 21 at an Alano club yesterday, and like the other issues, just love the magazine.

The interview with Candy was amazing- what a woman, what a dialog between the two of you we got to listen in on. Her story about the 10 min chip... happy tears.

Thank you for your efforts, thank you for your story and thank you for being a great teacher and caring human being.

Agape,
Lauri


---
04/16/10





Comments:


Charlie, You know how I feel about you brother.
You Rock and the magazine gets better every issue!
As we work together for the cause of recovery we here at Take12Radio.com and KHLT recovery broadcasting continue to pray for you, Joy's House and the magazine. God bless all your efforts and your heart.
With much love and wishing God's perfect serenity for you!


Your Brother in Recovery,
~Monty'man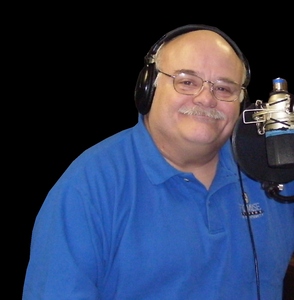 Monty Meyer
Executive Producer
KHLT Recovery Broadcasting
www.Take12Radio.com

---
04/13/10





Comments:


I want my subscription back!!! I can't live without my copy!!

Howey Walsh
3500 Fernandina Road, #M-1
Columbia, SC 29210
---
03/15/10





Comments:


I am a program director for a DUI Court program and was given a copy of your magazine. After 21 years of sobriety I always find a way to be inspired and Charlie has managed to do so this time with his article in issue no.19 "Me and Daniel Baldwin".

I am going to have this story shared during our next group meeting and hopefully inspire those that are struggling right now.

Thank you for a very well done magazine which I intend to subscribe.

---
03/12/10
Comments:
Keep up the good work... Love your magazine...
---
03/03/10
Comments:
Charlie,
You Rock,
I am so proud of you.


---
02/06/10
Comments:
A great magazine that proves death can bring life and there is no such thing as an accidental meeting.
---
02/03/10





Comments:


Hi Randy,
Our incredible covers are done by Grammy Award winning artist Jim Warren - who won his award for the cover he created for the Bob Seger's 'Against the Wind' album.
You can see/enjoy/buy his artwork in a number of forms at his website: www.jimwarren.com.
Thanks!
Charlie G.
Editor

---
02/03/10
Comments:
I am interested in learning more about the cover artist. What a great addition to an already awesome magazine. May I have information on how to contact the artist so that I may purchase some prints. Thank you Randy
---
01/30/10





Comments:


Hey Charlie,

The site looks amazing! Thank you for all your hard work and contributions to the community!! Wishing you much continued success!

Nicole
---
01/23/10





Comments:


Charles,

I love your magazine and think you are doing a great job!

Kat


---
01/21/10





Comments:



I really love the magazine, I think it is very inspirational to recovery addicts like me. When I read the articles in the magazine it always uplift my spirit.
It is also nice to know that the editor was thinking about recovering addicts
and alcoholics and created such a wonderful mazagine. I just want to say thank you from the bottom of my heart.

---
01/20/10





Comments:


Hi Charlie. I just had to tell you I LOVE the magazine. You guys may have saved my life!
God Bless